If you have been suffering with neck, back or extremity pain, the Advanced Spinal Therapy Program at Minnesota Chiropractic and Rehabilitation can help you feel better, avoid surgery and prevent further injury.
Utilizing the most recent advances in spinal therapy, we focus on healing the spine and preventing progression of your injuries by creating a personalized treatment program for your specific condition. Our individually tailored programs have consistently demonstrated positive results for our patients not only decreasing their pain but by returning them to a full and active lifestyle.
The Advanced Spinal Therapy Program utilizes a combination of the treatment modalities including: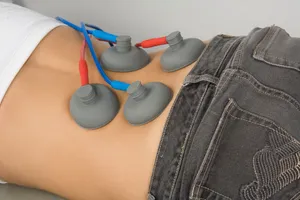 Electroanalgesia, utilizing the Neuromed Matrix System, is a non-invasive, non-narcotic form of electrotherapy treatment which provides long term pain relief by releasing endorphins in the central nervous system. It differs from a T.E.N.S by operating at considerably higher frequencies. T.E.N.S operates at 0-250 pulses per second while the Neuromed Matrix operates at up to 10,000 pulses per second providing significantly greater pain relief. Most patient experience only a mild sensation.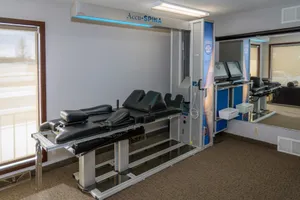 Spinal Decompression is a non-invasive therapy which helps to alleviate neck, back and extremity pain by utilizing a highly developed technology and precise computer programming to apply a gentle, focused distraction to the spine alleviating pressure on the spinal discs and nerves. It gently stretches and relaxes creating a vacuum-like effect in the spinal disc pulling in the bulge/herniation as well as drawing in water, oxygen and other nutrients allowing the spinal disc to heal naturally.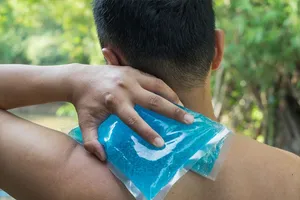 Cryotherapy consists of applying cold compresses to the skin, to reduce its temperature and constrict blood vessels in the area. It is utilized to help reduce pain, swelling and inflammation and further facilitate healing of injured tissues.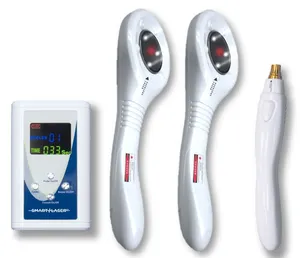 Cold Laser Therapy, also known as Low Level Laser Therapy (LLLT), utilizes specific wavelengths of light to accelerate the healing. It facilitates the healing of damaged or injured tissue, reduces pain, inflammation and swelling and decreases muscle spasm resulting in an overall reduction in healing time.
Additionally, each of our patients is provided with a customized home exercise program to improve flexibility, strength and stability and prevent future spinal injuries.
Before you consider surgery, contact our office to learn more about whether you are a candidate for the Advanced Spinal Therapy Program at Minnesota Chiropractic and Rehabilitation: 763-390-1323.